We run a number of fun and educational sessions for all ages!
Have a look at what we put on for adults and children. Alternatively, check out our "events calendar" to see what is coming up soon.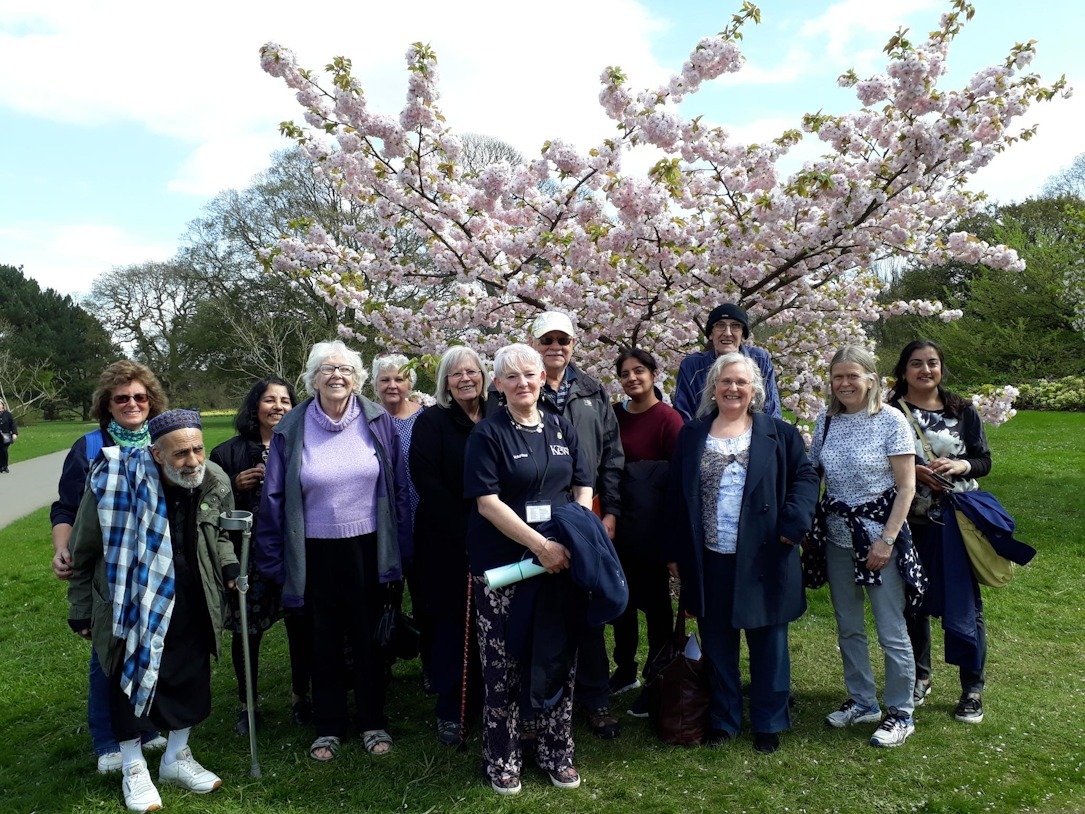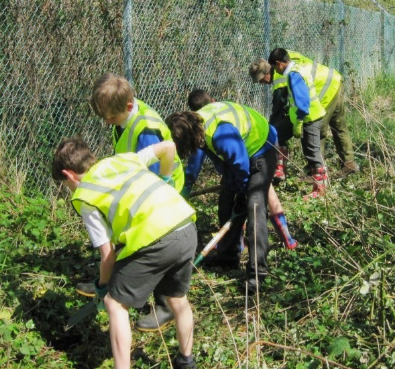 Reclaiming the Riverside
This project aims to restore the habitat and engaging with the local community in the River Crane corridor in Cranford. LGOAL are one of the partners working on a project lead by TCV. For details of the project and how to get involved see www.tcv.org.uk/london/reclaiming-the-riverside/
For details of LGOAL activities see the events page. www.lgoal.org/calendar
For more information about the project see the presentation made to Heston and Cranford Community Forum October 2022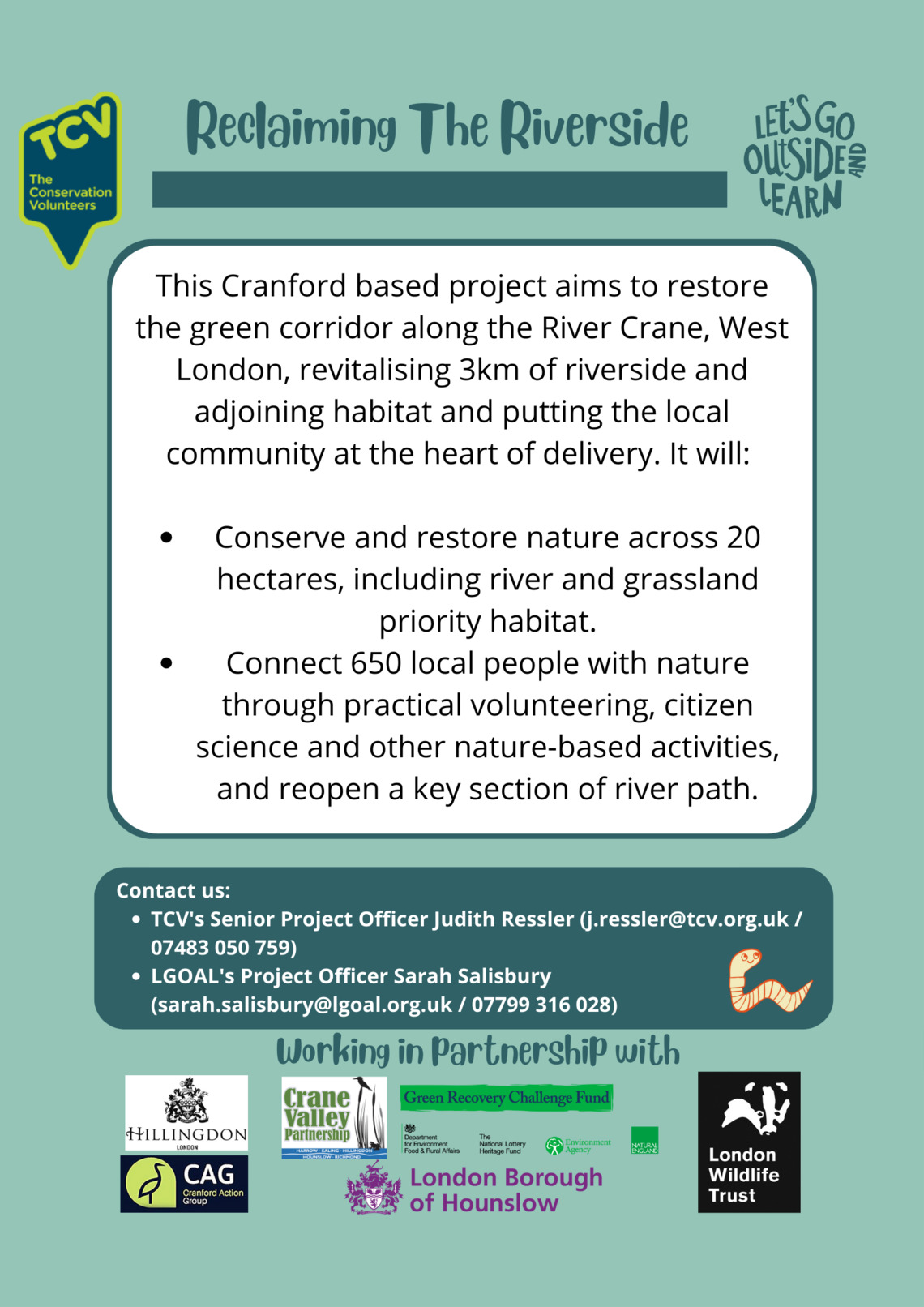 The project is funded through the Green Recovery Challenge Fund.