PROJECT REPORTS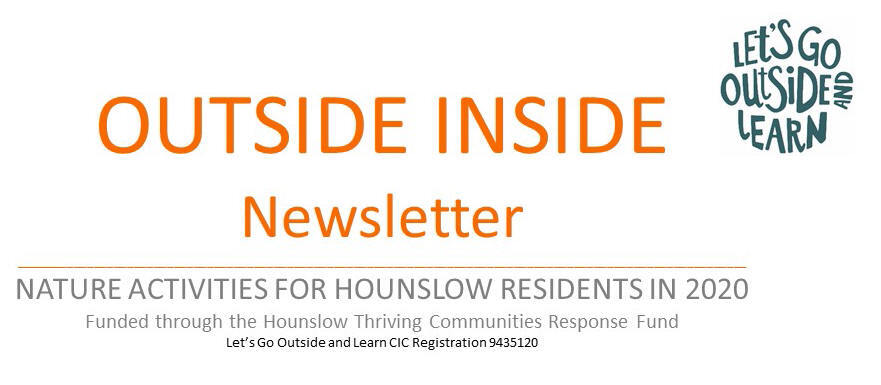 Read about our projects in our most recent newsletter. Click on the link to read the newsletters. There is also news on our facebook page.
If you would like to receive a copy of the newsletter please get in touch. Email outdoor.learning@outlook.com
Newsletter 6 (11th August 2020 -Recycling in the garden)
Newsletter 5 (4th August 2020 - Spiders)
Newsletter 4 (28th July 2020 - Butterfly feeder)
Newsletter 3 (21st July 2020 - Butterflies)
Newsletter 2 (14th July 2020 - Wildflowers)
2020 - Newsletters for Outside Inside
A project for Hounslow residents who are unable to get out into nature.
We are grateful to the Hounslow Recovery Fund for their support.
To take part in the project please get in touch -
Email outdoor.learning@outlook.com or
Phone 020 8401 6837 Frances
07939001731 Mairi
Newsletter 29th June 2020
Newsletter 22nd June 2020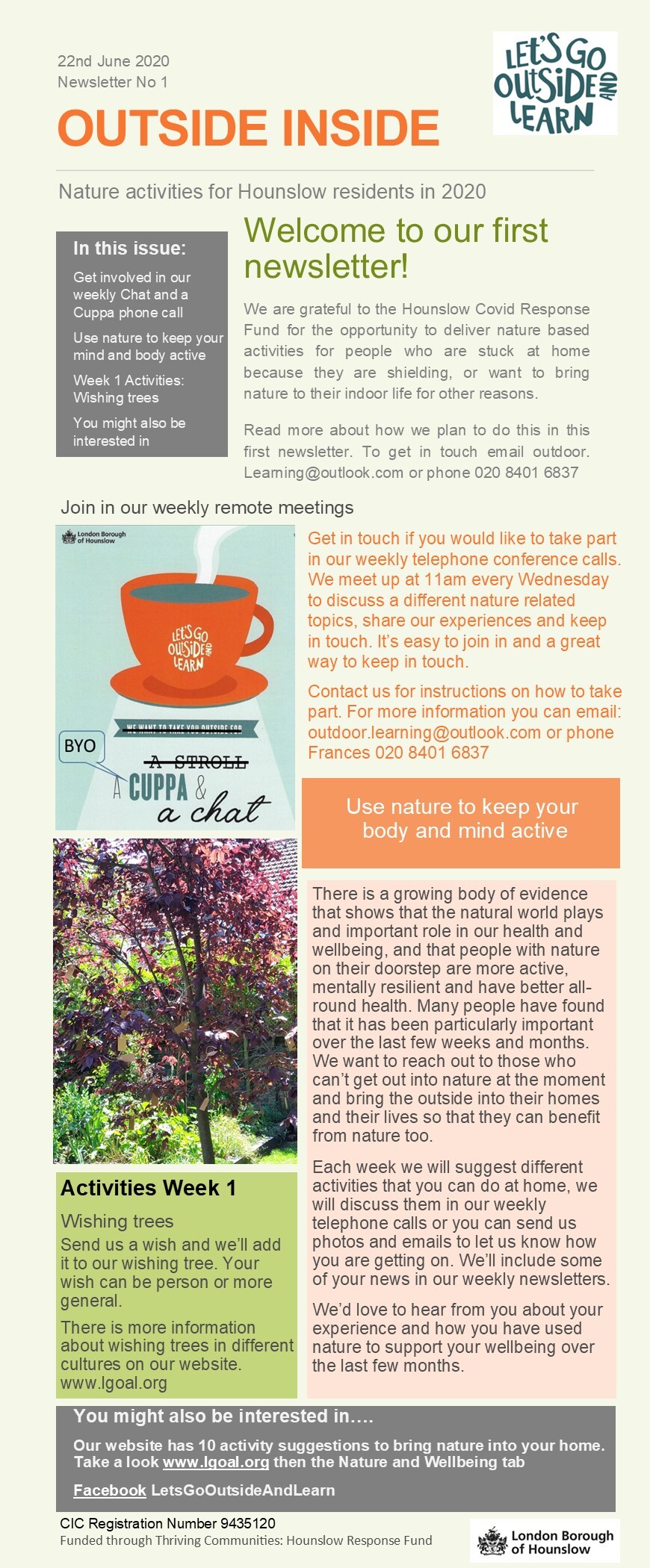 Newsletter 2